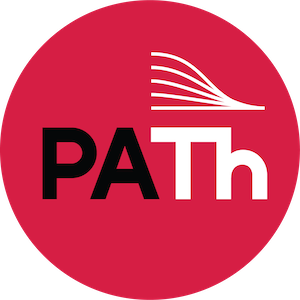 ---
Bring the power of HTC to your research
---
PATh provides services and technologies for distributed high-throughput computing (dHTC)!
Summary of Corissa Runde's article from the UW-Madison Department of Information Technology website.
This past July, the OSG User School 2022 welcomed students from across the globe to learn how to use high-throughput computing (HTC) in their scientific research.
This year five students from Makerere University in Uganda and the University Of Sciences, Techniques, and Technologies of Bamako in Mali, Africa, participated as a part of The U.S. National Institute of Allergy and Infectious Diseases (NIAID) and the African Centers for Excellence in Bioinformatics and Data-Intensive Science (ACE) partnership program.
After a week of participating in the OSG User School 60+ students are being released to use impact research across the globe. In this one week event, students learn to run large-scale computing workloads at their campus or using the national-scale OSPool provided by the OSG Consortium.