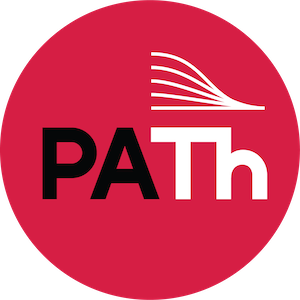 ---
Bring the power of HTC to your research
---
PATh provides services and technologies for distributed high-throughput computing (dHTC)!
The stunning new image of a supermassive black hole in the center of the Milky Way was created by eight telescopes, 300 international astronomers and more than 5 million computational tasks. This Morgridge Institute article describes how the Wisconsin-based Open Science Pool helped make sense of it all.
The U.S. National Institute of Allergy and Infectious Diseases (NIAID) and the African Centers for Excellence in Bioinformatics and Data-Intensive Science (ACE) partnered with the OSG Consortium to host a virtual high throughput computing training session for graduate students from Makerere University and the University Of Sciences, Techniques, and Technologies of Bamako (USTTB).
A mutually beneficial partnership between Jefferson Lab and the OSG Consortium at both the organizational and individual levels has delivered a prolific impact for the CLAS12 Experiment.